The Rydal House – Sold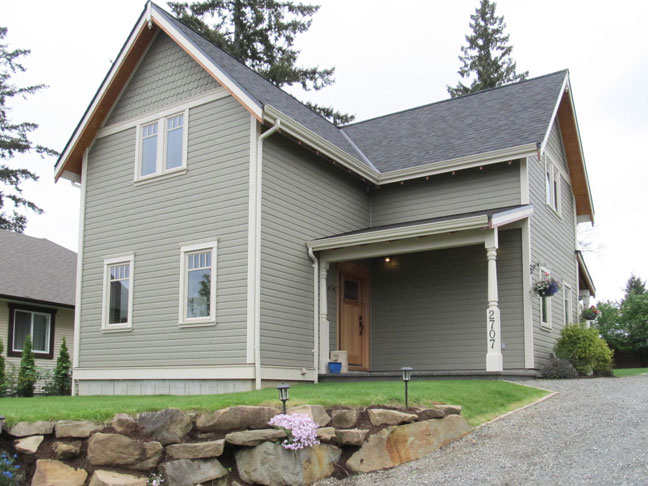 This 1920's re-creation was the first house completed by MHH from design to sale. The hand framed roof allows for the heritage shape and feel. Many local and reclaimed products are found throughout this home, including reclaimed 100 year old wood flooring and antique stain glass window feature and locally made wood cove siding.
Exterior Features:
3×9 Fir Rafter Tails and Pine Soffits
1×6 Real Wood Cove Siding 15 yr Warranty
Custom Turned Fir Posts and Pendants
Custom hand cut gable shingles
35 yr Malarkey Roof
Interior Features:
100 yr Old Reclaimed 7" Wide Plank Flooring
Vermont cast iron,gas stove
2″ Concrete Counter Tops/ Vanities
4 pc Bathroom with Claw Foot Tub and Shower
Built in Shelving Units/ Storage
Hand Cut Roof/ 13′ Vaulted Ceiling
One of a kind MacMillan Heritage Homes Floor Plan and Design (Not to be Recreated)
Sold to very happy clients.